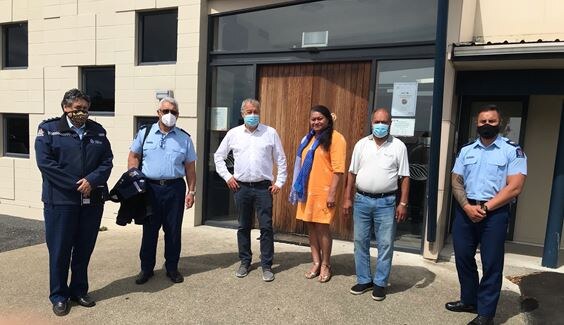 Superintendent Fata Willi Fanene, the National Partnerships Manager for Pacific, leading the team visiting Pacific Island advisory Charitable Trust here in Invercargill on 14 Feb 2022.
Very briefly though the meeting is to present one of the Police Commissioner's priorities is ensuring that they have strong partnerships with our communities, in particularly our migrant communities. This has led to the Police organisation restructuring itself with the creation of a new office called Iwi and Community Services. Inside Iwi and Community sits Maori, Pacific, and Ethnic services. Where Fata leads the Pacific team.
The workgroup's role is to commence and maintain regular and meaningful engagement with our Pacific communities across New Zealand at a strategic level with our Pacific community leaders. The workgroup is resourced to ensure that they establish and maintain those relationships.
The Commissioner believes that one way of achieving strong partnerships is through the establishment of Police Pacific Advisory Boards in districts where there is large or growing Pacific populations, where they can work in partnership to reduce harm and improve the well-being of our Pacific communities. In this way our Pacific communities can keep their local Police accountable for delivering the services that will achieve these outcomes.